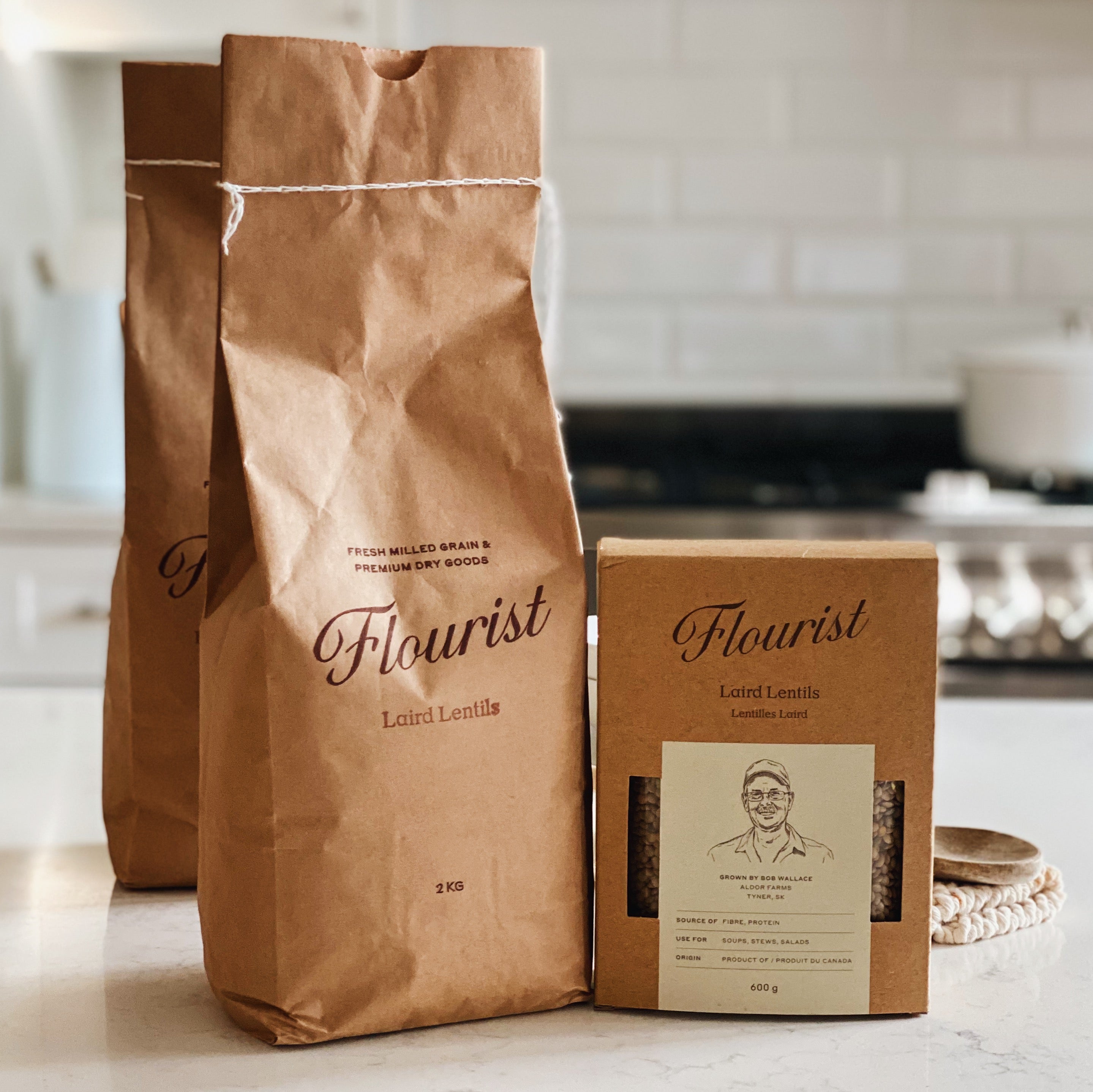 Premium, 100% traceable, Canadian-grown Laird Lentils.

Our Laird lentils come from Bob Wallace at Aldor Farms in southwestern Saskatchewan.

Lairds are the stars of the lentil family. First cultivated at the University of Saskatchewan in the late 1970s, the laird lentil kickstarted the Canadian pulse industry we have today. It's an evolution of a crop first grown more than 20,000 years ago, and now it's the gold standard of lentils, big and green and packed with essential nutrition.

To cook, rinse 1 part lentils and cover with 3 parts water and bring to a boil. Simmer for 45-60 minutes or until soft. Pre-soaking the lentils in water for 4-6 hours will decrease the cooking time.
Laird Lentils are perfect for salads and soups. 
To keep our products at their best, store in a sealed container in a cool, dark place.
Get our comprehensive Laird Lentil Cooking Guide, including how to get the best results in an Instant Pot, here.
Browse our favourite Laird Lentil recipes here.