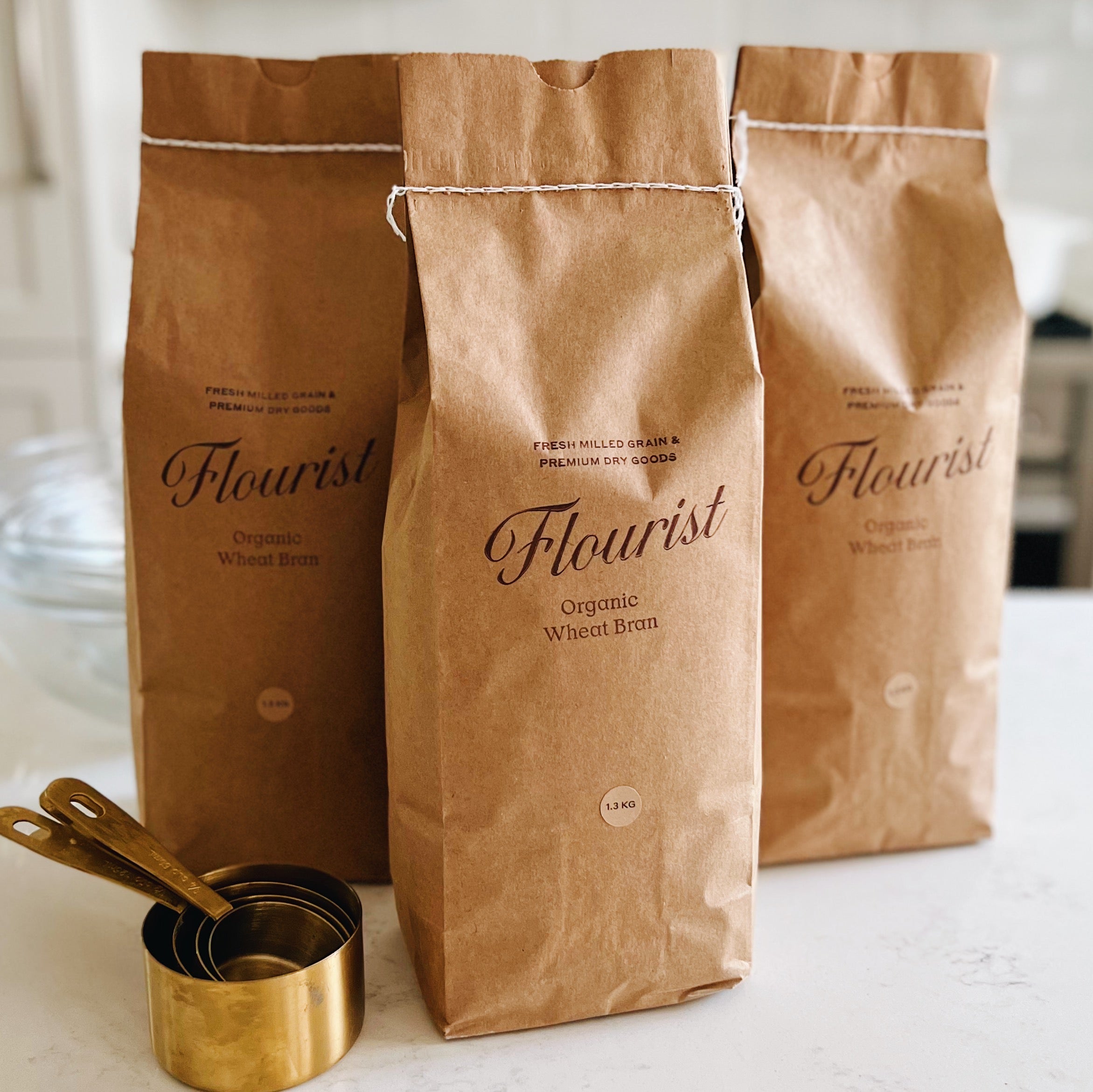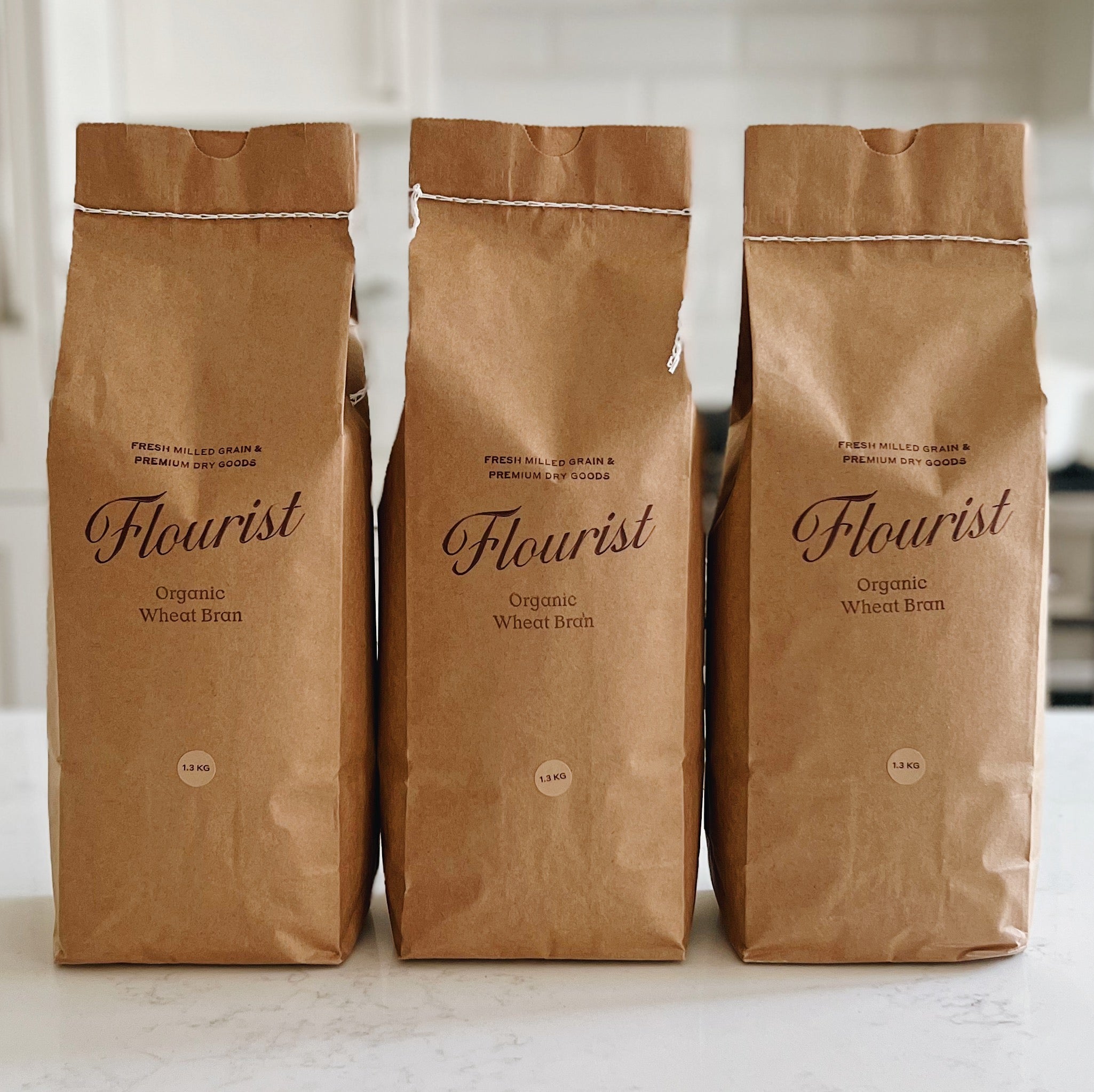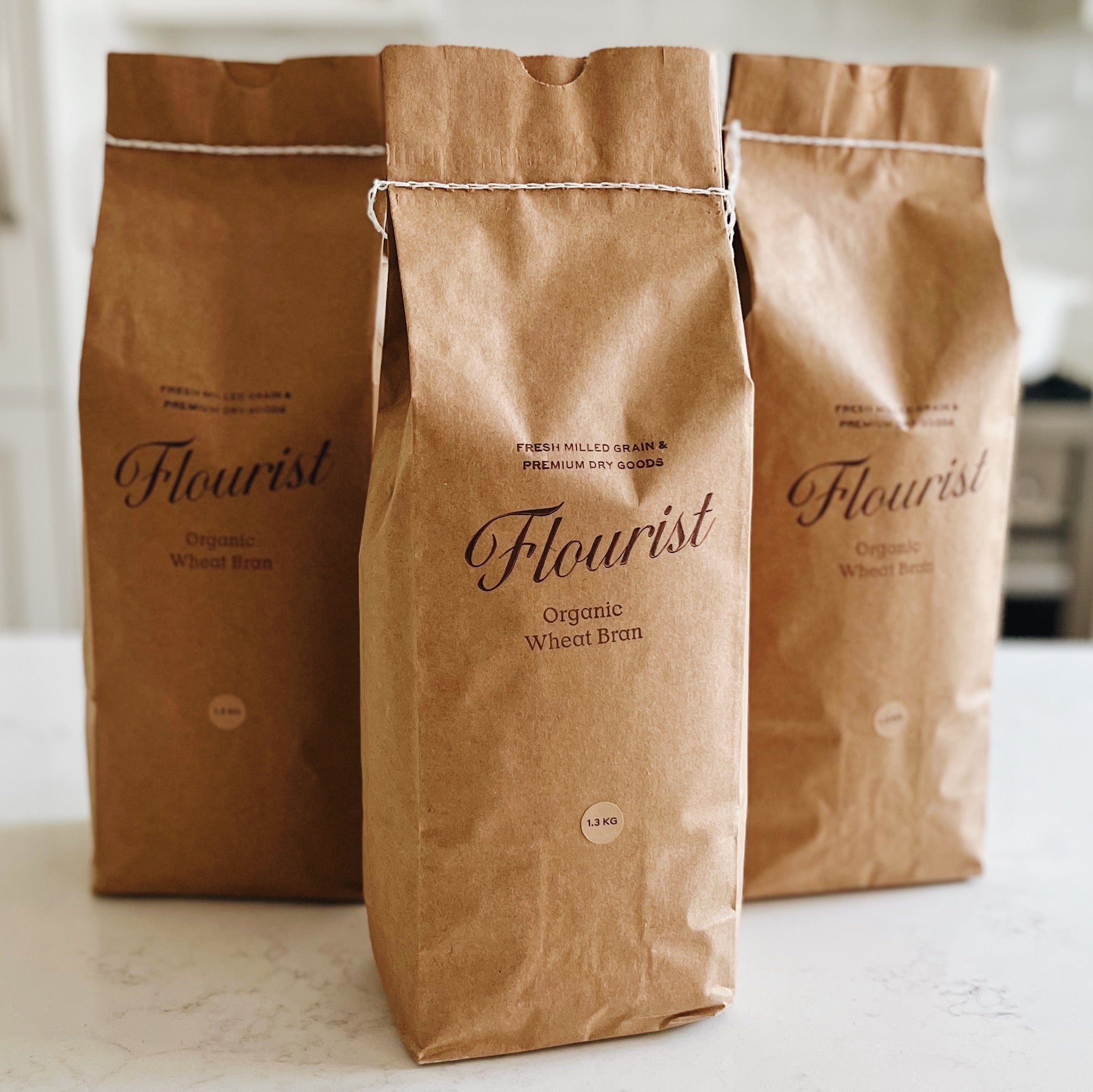 A long awaited and much requested addition to our assortment! We're thrilled to be adding stone ground Organic Wheat Bran to our collection of products. Our mills create the most delicious, fluffy, nutritious bran you'll find anywhere. Add bran to your baking to boost the fibre content in all of your favourite things!

Important details:
Grain type: Organic Red Spring and Red Fife Wheat
Origin: Saskatchewan
Farmer: Will Robbins & Marc Loiselle
Size: 1.3KG
Our hand-crafted Austrian stone mill slowly and gently crushes grain at a low temperature, a process that produces beautiful, aromatic, nutritious and delicious flour.
We recommend storing our bran in the fridge or freezer to maintain freshness. New to our flour or looking for more resources? Read our Beginner's Guide to Flourist Flour here.
Organic and non GMO.